Truly by Ruthie Knox
I was in a rut. I read, like, three shifter novellas in a row that I'd gotten on discount from a small publisher, and all three were blah. The dialog didn't grab me. There were typos. Generally, I felt like I was critiquing rather than kicking back and reading for relaxation and enjoyment.
Where does a girl turn when she needs a good book, and I mean, NEEDS. If I picked up one more dud, I was going to lose my mind. What author could I trust to lead me into a story that wouldn't be too heavy but would make me fall in love and make me laugh and cringe with the characters and highlight awesome lines on my Kindle?
I picked up a Ruthie Knox. Let me tell you, I was not disappointed.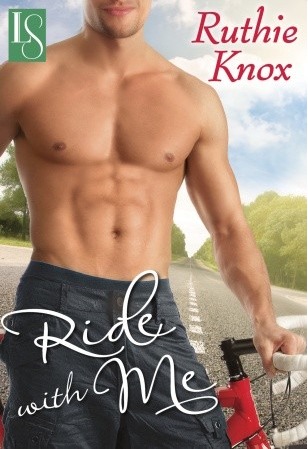 I've read quite a lot of Ruthie. I loved Ride with Me and About Last Night. I've devoured everything in her Camelot series. I adored her novellas in the Strangers on a Train and Naughty and Nice anthologies.
Like any hard-core fan, I haven't been smitten with all things Ruthie. I wrinkled my nose at the whole serial novel thing she did with Roman Holiday and have still not purchased it, even though it's out in the full version now. It's on my "someday" list.
But Truly was awesome, and it was just what I needed to get out of the bad-book rut.
Right from the beginning, Ruthie dropped me in a bar in New York with May as she hopes against hope some kind and matronly tourist from Wisconsin will notice she's just been mugged and offer a shoulder to cry on and a phone to use, maybe even a ride to the airport, where the fairies of air travel will grant her passage back to Wisconsin despite her lack of identification. What she gets instead is Ben, a taciturn beekeeper with a face and manner about as welcoming as a pitchfork.
But it turns out Ben is exactly what she needs. And he's not all that unwelcoming once May gets past his gruff exterior. In fact, Ben turns out to be a decent host as he welcoms her into his home and a great tour guide as he shows her a thrilling, honest New York she hadn't yet met in her brief stay.
Ben helps May discover things about herself that a kinder, gentler person would not have. Ben sees in her a creative free spirit dying to break free from the mold of steady, average May her family's words and actions have created for her.
As always, Ruthie entertains me, makes me think, and inspires me in equal measure. Her voice makes her such a wonderful author to read. She writes from a place of intelligent curiosity about human nature in a way few other writers do. She just clicks for me, and Truly was right on par with what I've come to expect from her.
Here are a few of my favorite lines:
Ben was far from her ideal shelter, but he was sturdy, and he was offering food.–Kindle location 532.
He made his face stern and uncompromising in the mirror. "No kissing, no touching, no f—ing," he told himself. "Be normal."–Kindle location 1589
That was life. There were always so many of these awkward moments, these miscalculations between two people. There was beer breath and the occasional need for lube. It wasn't bad. It just wasn't magical.–Kindle location 1939
Ben wasn't easy, and he refused to behave in a way that the movie reel in her head could work with.–Kindle location 2879
And some fantastic dialog to leave you with:
"Tell me," he repeated. "I don't care what it is. Tell me I'm a shitty kisser or you're worried my dick's too small. Tell me you want me to tie you up and lob tennis balls at you. Tell me you're worried about flesh-eating bacteria. I don't give a shit what you say, but you're going to tell me."
"Tennis balls?"
"Tell me."–Kindle Location 3672
And there you have it. May and Ben in a nutshell. Don't you want to read their story? It's a 5-star winner. Ruthie's one of my go-to gals for when I NEED a good book. So go get Truly. You won't regret it.